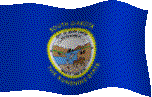 ​
This Delmont, South Dakota web site was produced for the Development Corporation.. One of the Development Corporation's goals is to promote Delmont's organizations and their activities.

We want to thank those who helped make these pages become a reality. Come and experience our small town friendliness and hospitality, with excellent education, business opportunities, and a dedication of service to our community.
Information about Southeast South Dakota events and happening visit the Southeast South Dakota Website.
​
Visit our Facebook page for all of Delmont's "Events and Happenings"
​
Information about the state of South Dakota click here.
​
For information on the availability of jobs in South Dakota click here.
​
For information about the Game, Fish, and Parks, click here.
​
Mitchell Area Safehouse (Shelter & Family Visitation Center)
​
The last updates were made on March11, 2021
Volunteers Needed!
ROCS Dining Services-Delmont, is seeking groups, businesses, and /or individuals to provide transportation for RDS participant meal delivery. This is a vital service for home-bound participants and a rewarding volunteer opportunity.
For more information please contact RDS Director: Kaylene Goehring: Office: 605-384-3883;
Cell: 605-469-5363; or kgoehring@rocsinc.org